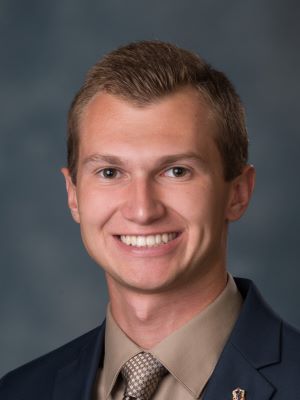 Welcome to the Alpha Gamma Sigma - Gamma Chapter website. Through this site, you can learn more about our chapter and stay involved.
Alpha Gamma Sigma is a fraternity with agricultural heritage focused on developing young men into leaders that are contributing members in their communities and industries. We are continuously looking for members who exhibit high moral character, involvement in their schools and a drive to create success. We encourage our members to take advantage of the many opportunities at the University of Nebraska-Lincoln to foster their development along with being a part of the chapter's brotherhood.
We have over 1,000 alumni who are successful in their chosen occupations. We have several events where our members can interact with alumni and learn about opportunities in many prominent industries.
At Alpha Gamma Sigma, we have an exciting future ahead of us. We finished out 2018 strong as we have numerous leadership positions on campus registered student organizations, multiple members a part of honorary societies and many hardworking members refining their trade skills with jobs. Our executive team is committed to ensure that the success we are experiencing on campus is continually growing. We know that a solid foundation of leadership has been built here and believe the best is still to come.
We have welcomed twenty-four new member into Alpha Gamma Sigma this school year. This group of men has been selected for their outstanding leadership and solid moral character. Brother Jake Judge is an outstanding influence on these young men as the fraternity educator. He has many goals of going through the fraternity education program and modernizing it, so we continue to develop top leaders on campus and achieve our high standards of academics.
Academics continues to be a top priority of our chapter. We have our members set goals for academics to stress our principle of scholarship and achieve a higher standard as we strive to become top academic chapter at UNL's campus.
Again this year, we are blessed to have Pat Madsen, along with her husband, John, as our wonderful house parents. Their guidance and leadership has led to positive change in our members.
Being able to serve as chapter president is truly an honor. Alpha Gamma Sigma has a rich history filled with impacting men on campus since 1953. Our chapter looks to add to this history with more success for many years to come.
Fraternally,
Nicholas Taylor
Γ1027