GRAND OPENING CELEBRATION
A Party 68 Years In The Making.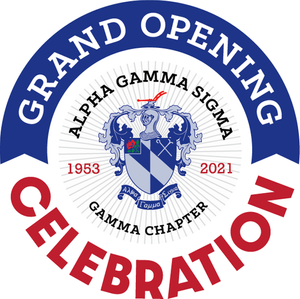 In 1953, the Gamma Chapter was founded at 3256 Holdrege Street.
It later moved to 4013 Holdrege Street. And later still to 4001 Holdrege Street.
In 2021 the Gamma Chapter House will settle into a state-of-the-art fraternity house
at 3455 Holdrege Street that will serve generations to come.
And after 68 years it's time to celebrate!
Save the date and plan to join your fellow AGS brothers and guests for a
Grand Opening Celebration on Saturday, August 28.
Stuffy sit down dinner with too many presentations? Not a chance. We're keeping this party casual with a large tent in the parking lot, a barbecue meal, plenty of cold beverages, a meaningful dedication ceremony, tours of the current and former fraternity houses and – most importantly – time spent with brothers and guests who you haven't seen in a long time. All that, plus two massive video screens showing the Nebraska vs. Illinois game. It will be a great day and we hope you'll join us!