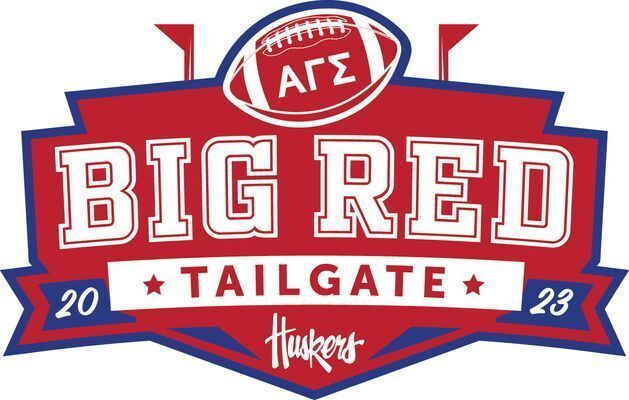 Join us for the '23 AGS Big Red Tailgate!
---
Get ready to cheer on the Huskers and enjoy a day filled with food, fun, friends and football. The event will take place on Saturday, September 16, 2023 starting at 2:00 PM at the Embassy Suites Hotel.
This year is also an opportunity to celebrate a major milestone. The Gamma Chapter will be celebrating its 70th anniversary at the University of Nebraska. This event will be an excellent opportunity to meet and share experiences with current house members, fellow alumni and families from 1953 through 2023.
You can expect a great tailgate menu, games, music, a short recognition program, a cash bar with plenty of cold beverages and great time connecting with alumni, actives, new members, family and friends.
Don't have tickets to the game? No problem! We're incorporating a game-watching party this year so enjoy the Huskers game with your fellow AGS brothers and families from the comfort of the Embassy Suites. The event is open to everyone.
Mark your calendars and gather your friends and family for the 2023 AGS Big Red Tailgate. It's time to come together and create lasting memories. We look forward to seeing you there!
---
Check out the fun from BRT 2022!
Schedule of Events
---
September 15, 2023 
8:00 – 11:00 PM
AGS Chairman's Reception
Barry's, The Nebraska Bar, 235 N 9th Street
Every good tailgate party needs a primer. Begin the weekend with a casual reception open to all Alumni, Actives and significant others. RSVP not required.
Hosted by Shane Belohrad
September 16, 2023 
2:00 – 6:00 PM
AGS Big Red Tailgate
Embassy Suites Hotel, 1040 P Street
6:00 – 9:30 PM
Nebraska Cornhuskers vs. Northern Illinois Huskies
Enjoy the game at Memorial Stadium or watch the game from Embassy Suites
The AGS Big Red Tailgate is a ticketed event.
Tickets must be pre-purchased and paid for via credit card.
Tickets will not be sold at the door. 
Ticket price
Adult (21+): $75
Includes pre-game tailgate, cookout meal, watch party, and two drink tickets.
Under 21: $25
Includes pre-game tailgate, cookout meal and watch party.
Deadline to purchase tickets is September 1.
---
If you have questions about the event, contact:
Mike Underwood