AGS BIG RED TAILGATE
An inaugural AGS event bringing actives, alumni, family and friends together
for a great time on a Nebraska Football Saturday.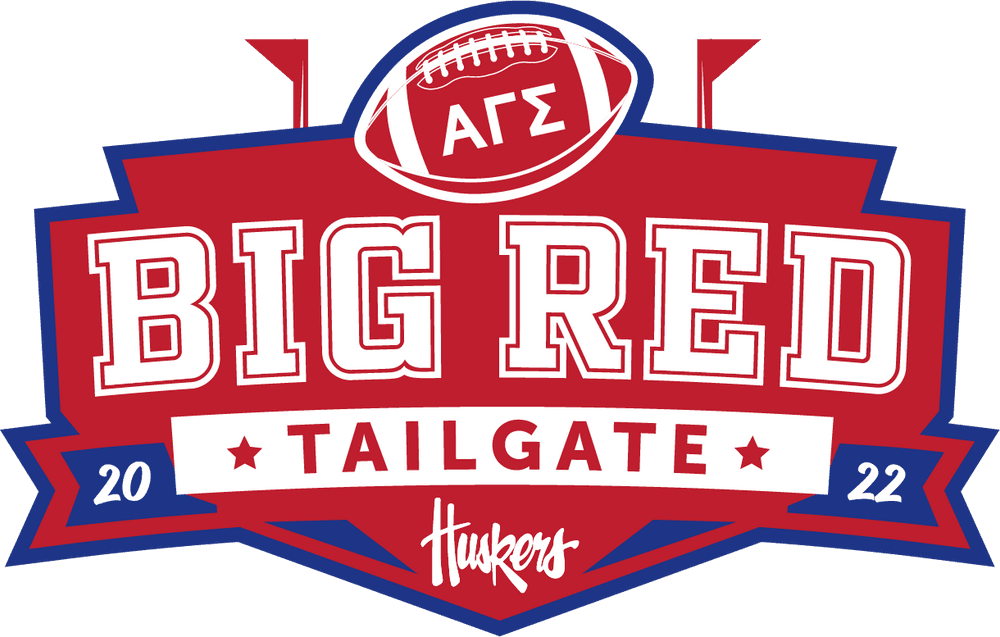 Following the success of the Grand Opening Celebration in 2021, the AGS Alumni Association and the AGS Gamma Chapter Foundation are introducing a new event: The AGS Big Red Tailgate.
And who knows how to tailgate better than a bunch of AGS men?
Join us on Saturday, October 1 for a spirited celebration in the courtyard behind the Hyatt Place Hotel in Lincoln's Haymarket. You can expect delicious barbecued Nebraska beef (smoked onsite), tailgate games, music, a cash bar with plenty of cold beverages and great time connecting with alumni, actives, family and friends.
---
SCHEDULE OF EVENTS
September 30, 2022
8:00 – 10:00 PM
AGS Chairman's Reception
Gate 25 Tasting Room
300 Canopy Street, Lincoln, Nebraska
Every good tailgate party needs a primer. Begin the weekend with a casual reception open to all Alumni, Actives and significant others. RSVP not required.
Hosted by Shane Belohrad.
October 1, 2022
12:00 – 1:00 PM
Tours of AGS Gamma Chapter House
1:00
Dedication of Daryl Warday Brotherhood Room
(these optional events will take place at the AGS fraternity house)
2:00 – 6:00 PM
AGS Big Red Tailgate
Hyatt Place Hotel, 600 Q Street
6:00 or 6:30 PM
Nebraska Cornhuskers vs. Indiana Hoosiers – UNL Homecoming Game
Enjoy the game at Memorial Stadium or watch the game from your favorite nearby pub
---
The AGS Big Red Tailgate is a ticketed event.
Tickets must be pre-purchased and paid for via credit card.
Tickets will not be sold at the door.
Ticket price
Adult (21+): $50
Includes BBQ meal featuring Nebraska beef, reserved area for socializing and access to cash bar.
Under 21: $25
Includes BBQ meal featuring Nebraska beef, reserved area for socializing and access to beverages available for purchase.
Deadline to purchase tickets is September 16.
If you have questions about the event, please contact Mike Underwood.