Why Rush Alpha Gamma Sigma?
Greek life can be intimidating to join coming into college. The summer of my senior year of high school, I had plans to join the dorms with a buddy from back home. I wasn't a big fan of the stereotype wrapped around "frat life". It wasn't until I received a test from the rush chairman at the time, Kooper Jelinek, that I even considered this route.  I went out to supper with the the rush team and was a bit hesitant, but was welcomed with open arms. After further consideration and realizing that this place isn't your normal "stereotype fraternity" I signed my bid card and haven't looked back. There are many factors that separate Alpha Gamma Sigma from other fraternities on campus. The type of guys here and the brotherhood present is second to none. I have met my best friends here at Alpha Gamma Sigma. The men in AGS are down to earth, humble guys that have likeminded personalities and morals. There is an atmosphere here full of motivation and drive of guys wanting to achieve personal and chapter goals whether it be through achieving scholarships or involvement on campus. Likely, you will have the opportunity to meet some of your best friends here as well. The diverse interests in groups of guys here allow many friendships to be made. Many guys in the house share common hobbies and interests from farming, hunting, fishing, lifting, playing sports, etc. Here is a little bit about the house.
Alpha Gamma Sigma Fraternity offers an unparalleled leadership program coupled with a brotherhood experience that is second to none. In addition to a culture of fostering growth and excellence, we offer the highest level of university housing on campus. Alpha Gamma Sigma's house offers a suite-style living arrangement to accommodate a living space much more conducive to the life of a college student. This style of living creates an easy living transition for incoming men. AGS is currently the only fraternity on campus offering full bathrooms, walk-in closets along with dressers, full kitchens, individual washers and dryers, individual AC and heating units, and full-sized beds for each member room. 
Even with the newest house on campus, the AGS brotherhood and quality of our members is something we continue to invest in every day.  Since our founding in 1953, we continue to stay true to our 13 founding principles every day. Some of those principles include Scholarship, Leadership, Fellowship, and Sacrifice. We have an amazing alumni support system, allowing members to connect with business and industry professionals, who are products of our organization. These connections lead to internship, scholarship, leadership, and mentorship opportunities.
 Some notable attributes that distinguish Alpha Gamma Sigma from all other fraternities at the University of Nebraska-Lincoln include our chapter leadership program, member scholarship availabilities, housing amenities, and education process. In addition to being affordable and accommodating for a college lifestyle, we offer a variety of scholarships for exemplary performance in academics, campus involvement, house leadership, and house-oriented areas throughout our members' college experience. We firmly believe we can provide an immense amount of value to students attending UNL. If you are interested in learning more about this value, please reach out via the information below. 
Fraternally,
Logan Lloyd  Γ1141
402-350-4414
Rush Chairman
---
    AGS has been a major part of making me the person I am today, but I realize that what AGS has to offer may not be for everyone. When I think back to my rush experience, I had no idea of the opportunities and connections that it would give me. Additionally, being surrounded by others that have the same goals in mind and strive for not only academic excellence but also excellence in life truly has helped develop me into the man and brother I want to be. Three areas where AGS excels are in their academics, involvement, and alumni. 
Academics are the primary reason for coming to college. AGS provides a multitude of support and incentives to do well in school and graduate in four years. College is a fun and exciting time, but your degree is why you are here. For that reason, AGS requires all new members and active members under a specified GPA to record study hours. The AGS facilities are also outfitted with multiple study areas including, our conference room, group study rooms, and individual study booths. At AGS you are also surrounded by a multitude of people who can provide you assistance and advice with classes or on beneficial classes to take. We have multiple members that are teachers assistant's for various classes across campus. High academic achievement is very important to AGS, and something we look for in our new members. That high achievement is rewarded through scholarships from our Alumni Foundation. The most intriguing reward is a $1000 scholarship for every new member who achieves a 4.0 GPA in his first semester of being in the house. More scholarships can be found on our website.
Campus involvement is where you will make connections with people outside of AGS and can build your network. AGS members do a great job of being involved on campus and hold leadership positions for a multitude of clubs on campus. Some of the more prominent include the Nebraska Chapter of the Collegiate Farm Bureau, CASNR Coffee Club which works directly with the Dean of CASNR, and Engler Agribusiness Entrepreneurship. We also have members who are in selective organizations like NHRI Mentoring, Order of Omega, and Mortar Board. AGS believes that campus involvement during college is almost as important as academics which is why we require every member to be actively involved in at least two campus organizations other than AGS and rewards members who serve in leadership positions for some clubs. The relationships and connections made from being involved on campus lead to success both during and after college.
AGS's alumni have played a key role in supporting the professional success of our members. Our alumni have taken their professional experiences and developed a leadership program for members of all ages to continue to grow their leadership skills and be well prepared to start a professional career. The alumni of AGS are incredibly supportive and love to help members succeed. Our alumni cover a wide range of careers from farmers and ranchers to doctors and lawyers. Our alumni not only provide our members with a leadership program and career advice but also offer internships and career opportunities. There is a plethora of internships that can be found through alumni at various locations throughout the nation in many different industries. The alumni of AGS recently awarded the success of our members with the newest and biggest chapter house at the University of Nebraska- Lincoln. 
AGS has been a life-changing experience for me. If you're someone who is looking for a fraternity that offers more than just a good time during college, a fraternity that values every member and pushes them to be their best, and a fraternity that will always have your back, then we would love to meet you and continue the conversation about college and AGS.
Fraternally,
Sam VonSpreckelsen Γ1150
402-984-0196
svons02@gmail.com
Rush Chairman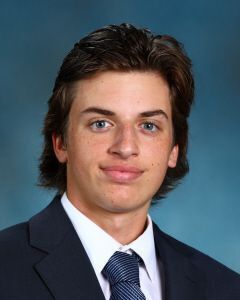 Logan Lloyd
Rush Chairman
Email: loganlloyd05@gmail.com
Phone: (402) 350-4414
---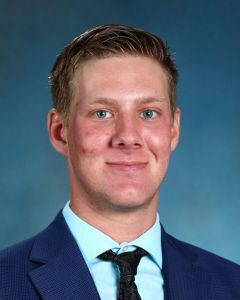 Sam VonSpreckelsen
Rush Chairman
Rush Email: svons02@gmail.com
Phone: (402) 984-0196