Why Rush Alpha Gamma Sigma?
Alpha Gamma Sigma Fraternity's brotherhood and housing amenities make it one of the top Fraternities at UNL.
The greatest aspects of our house that distinguish us from all other fraternities at the University of Nebraska-Lincoln is our commitment to the development of young leaders and our house structure. Alpha Gamma Sigma's house is traditionally the only house that utilizes a suite-style living arrangement to accommodate a living space much more conducive to the life of a college student. Our house, for the amenities and resources included, is one of the most cost-effective chapters on campus.
Not only do we have one of the best houses on campus, but our brotherhood and quality of our members is something we take great pride in. In addition to being affordable and accommodating for a college lifestyle, we offer a variety of scholarships for exemplary performance in academics, involvement, leadership, and house-oriented areas throughout our members' college experience. We as brothers strive to build upon and live out our 13 founding Principles every day. Some of those principles include Scholarship, Sociability, and Honesty.
If you are looking for the best Brotherhood on campus with the best living amenities, Alpha Gamma Sigma is the place for you!
Fraternally,
Kooper Jelinek
Rush Chairman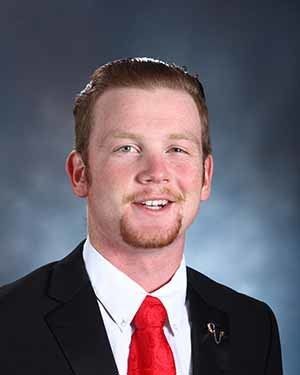 Kooper Jelinek
Rush Chairman
Rush Email: alphagammasigmafraternity@gmail.com
Phone: (402) 340-5546