Chapter President's Letter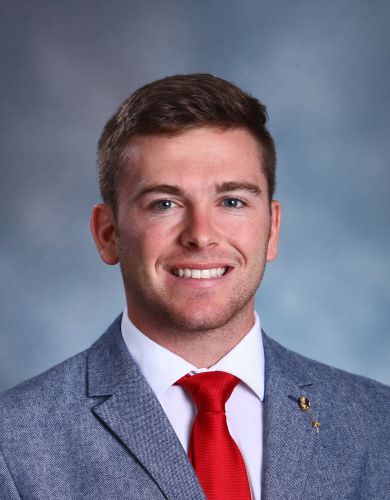 AGS Men,
To say we are living in a trying time would be an understatement. With most of our worlds being turned upside down, we need brotherhood. The active chapter has been leaning on each other with the hope of better days to come. We have used this time to reflect on the good times we had this semester.
This semester we have reported a major increase in our chapter's grades. We were in the top 10 academically and moving ahead with strong momentum in the classroom. We have made plans for a new fall philanthropy, Paws for a Cause, in partnership with the local animal shelter to bring puppies to campus and allow people to pet puppies for a donation, with all proceeds going to the MS foundation. We were fortunate to live in a very full house with our 3 new spring members. Rush Chairman, Mikey Harrop, said, "I'm looking forward to rushing a similar class as last year to keep the membership of the house constant." He is asking for your assistance in getting potential new men from your communities. We also hosted our spring parents' day with great attendance. We had all families bring one item to be auctioned off at our live auction. All proceeds went to the Moms Club to be used for projects to support the chapter. We have been staying active in many intramural games as well to combat gaining those college pounds, you all know how it goes.
The morale in the chapter is very high and we are excited about the new house. We are working to tell people on campus about how amazing it is going to be, and we appreciate all the support that our alumni provide us. We would love to have alumni members attend our chapter meetings to share some of your experiences.

Gratefully,
Jake Judge
Chapter President, Γ1050