GRAND OPENING CELEBRATION
A Party 68 Years In The Making.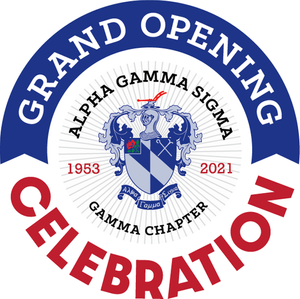 In 1953, the Gamma Chapter was founded at 3256 Holdrege Street. It later moved to 4013 Holdrege Street. And later still to 4001 Holdrege Street. In 2021 the Gamma Chapter House will settle into a state-of-the-art fraternity house at 3455 Holdrege Street that will serve generations to come.
And after 68 years it's time to celebrate!
Join us for a casual celebration under a large tent in the parking lot, a barbecue meal, plenty of cold beverages, a meaningful dedication ceremony and tours of the current and former fraternity houses. Plus, two massive video screens showing the Nebraska vs. Illinois game.
SCHEDULE OF EVENTS
10:30 a.m.
Shuttle service begins
11:00 a.m.
Event begins
11:00 a.m. – 5:30 p.m.
Cash bar available
11:30 a.m., 12:30 p.m., 2:30 p.m.
Guided tours of new house
12:00 – 3:30 p.m.
Nebraska vs. Illinois game
11:30 a.m. – 1:30 p.m.
Buffet served
1:30 p.m.
Dedication program
3:30 – 4:30 p.m.
Tour of 4001 Holdrege Street
5:30 p.m.
Event concludes
6:00 p.m.
Shuttle service concludes
Reserved parking on UNL East Campus and roundtrip shuttle service will be available. More information will be shared in a final email that will be sent to registrants 7-10 days before the event.